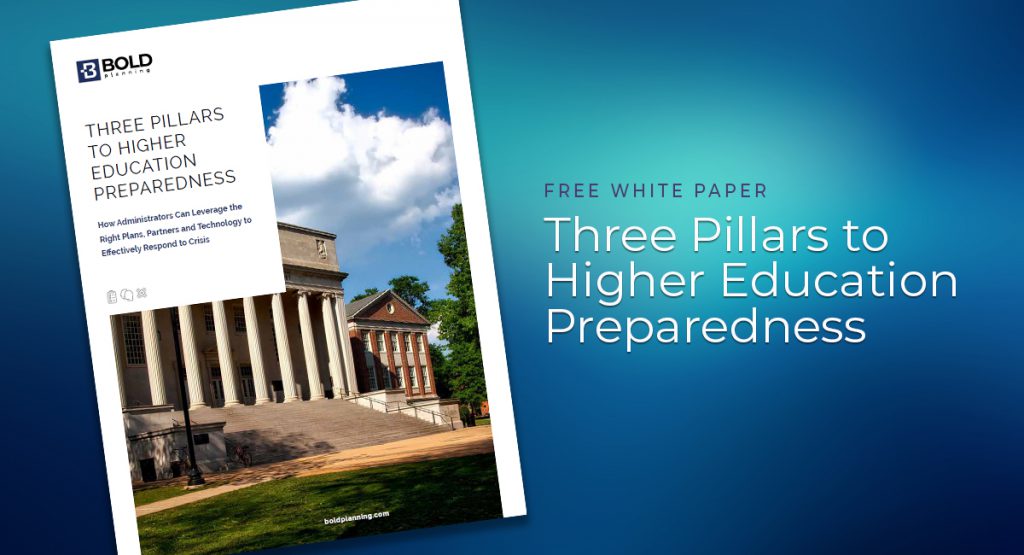 Learn Three Key Pillars of Higher Education Preparedness
Institutions of higher learning have a unique responsibility to protect students, staff and visitors. Disruptions of varying types and degrees can have a significant impact on both individual safety and general business operations, as evidenced by the response to the COVID-19 pandemic.
To improve readiness, it is critical to align three readiness pillars.
Find out more. Download this free white paper now.