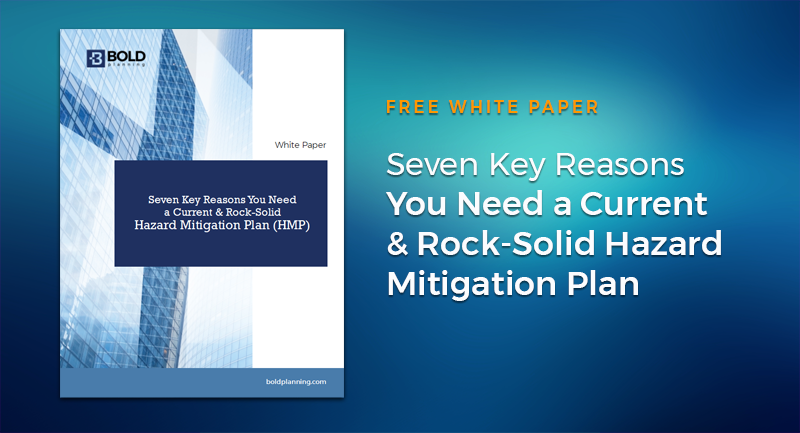 Do you have an up-to-date and comprehensive Hazard Mitigation Plan (HMP)?
Many organizations do not have in place a current and complete Hazard Mitigation Plan. While the hazard mitigation planning process can be challenging, it is well worth the effort. A study by the Multihazard Mitigation Council shows that each dollar spent on mitigation saves communities an average of four dollars.
In this BOLDplanning white paper, you'll learn seven key reasons why you need a rock-solid hazard mitigation plan along with tips for developing this impactful and necessary document.
Download this free paper now.